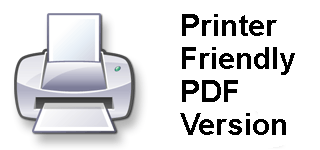 Mar-Apr, 2015
Vol. 2. No. 2


Ministry News
Mission Reports
From Kenya
December 10, 2014
Dear brother Rick,
I want to say thanks again for your support to help this ministry. The rally was so nice and we really saw the hand of God. It was really well organized and many came from different denominations more from SDA. They were so blessed by the word of God and also the printed pages. We received 4 new members and many who are still thinking of WHAT to do next. Lets just continue praying for this young family in faith and also those who still need to join but still haven't made their minds up.
After leaving the place of rally on Sunday, I met another family who has been in need of booklets. He welcomed me and also invited some, we discuss a lot.
The work is still big and praying for more support for efficient work .
Am also planning to visit brethren in M___ and T___.
Will update you,
B.I.
December 18, 2014
Dear brother Rick,
I want to say that I meet brothers and sisters in M___ and T___. It was a long journey but God was with me. They were very much happy to get the booklets and they really thank you so much for your support. This month I managed to clear the three rallies/crusade organized and I learned a lot.
Brother, there are more of God's people who are really thirst and need spiritual nourishment. Am praying that we should increase our print out at least 450 per month due to high demand. Truly the booklets (Caught Unprepared and Time of Trouble) are inspired. Again we should organize some more tracts to help.
Like now I've received many many request from January, next year for crusades and rallies. Let's put all in prayers so that we may meet the goals of saving many lives. Thanks and be blessed.
B.I.
January 1, 2015
Dear brother Rick,
Happy new year! How are you doing and your families?
I started this year with a lot of challenges. I've been sick for last 4 days and it forced me to the hospital for further treatment. Am in hospital even now. Just keep me on your prayers.
B.I.
January 3, 2014
Dear brothers and sisters in faith,
Happy Sabbath to all. I want to request you to offer prayer for brother I___ who is sick. He is still in hospital. He started this year feeling unwell. God will do something.
B.P.
January 6, 2015
Thank you dear brethren and sisters for your prayer offers to brother I___. He has been out of hospital today and reached home safe. Even though still weak but praying will recover full soon. I informed him how you prayed for him and was very happy. More blessings to you all.
B.P.
January 5, 2015
Thank you dear brother. I do appreciate your prayer offer. Am feeling better now, hopefully I'll be out tomorrow... God knows what good he plans for his true servant. Let's pray God open ways so that the mission he has put before us to be done in time...
B.I.
January 7, 2015
Dear brother Rick,
Happy to hear how you prayed for me thanks and more blessing. God was with me, I got discharged yesterday and very happy to see my family and friends again, in fact I was seriously sick. Am still weak but I know I'll be OK soon.
Thanks again,
B.I.
January 7, 2015
Dear brethren and sisters,
Thank you all for your prayers. I heard how you offer prayer for me through bro. P___, indeed it does a lot to me. Am now out of hospital but still very weak. Hopefully I'll be OK very soon.
B.I.
January 14, 2015
Dear brother Rick,
How are you doing with your family? Am now OK in the blood of Jesus Christ. Brother, I've been praying for you and the ministry so that the will of God be done. I've receive many calls and emails requesting for booklets, visitations, crusades and rallies. But at now we don't have any otherwise. This is why I was praying that we should have something sustainable to help the ministry. Like greenhouse project. But still praying for it.
We were having 3 total orphans going to school. They went and sent back for fees. I see that this is the devils work trying to block all corners but GOD will open ways. The big problem is brother N___ who is going to sit for exams this year. Because the school wants all students to clear their school fees in time.
Hope all will go well.
B.I.
January 15, 2015
Dear brother Rick,
I want to praise God for His provisions to make the work go. I would try to plead with the principal, if he can agree to leave us pay next term as you stated. Am still praying that God open ways to his work.
B.I.
Return